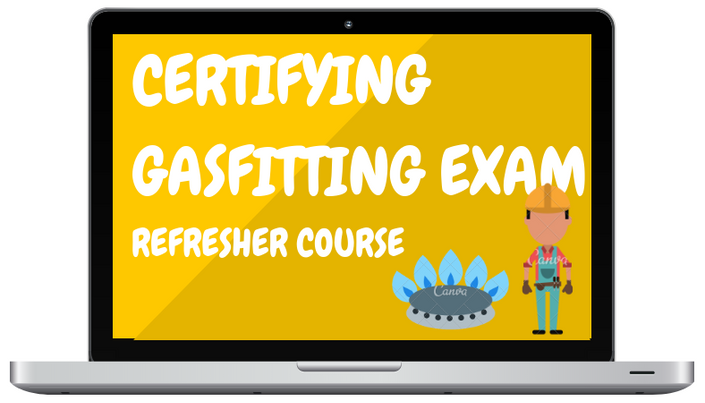 Refresher Course - PGDB Certifying Gasfitting Exam
A structured Course to Prepare You to Sit Your PGDB Certifying Gasfitting Exam in 6 Weeks
Enroll in Course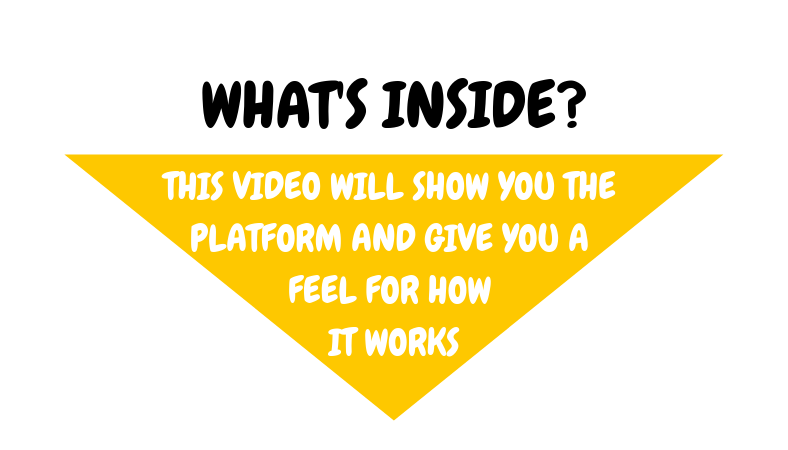 So, you're about to sit your Certifying Gasfitting Exam. Do any of the following feelings resonate with you?
1. You don't know if you have all of the right information you need to prepare for the exam.
I don't know about you, but when we sat our exams there was no one who actually gave you the information you needed to learn to pass the exam. We spent so much time researching different pieces of information to try and piece it all together, eating into the time we had to learn and revise for the actual exam. And even then, we didn't know whether we had all the information we needed, and how much of the information we had gathered was irrelevant.
2. You don't feel like the apprenticeship scheme has prepared you to sit exams.
The one thing we loved about doing our apprenticeships is that it was hands on, out doors and really practical. The apprenticeship scheme does a fantastic job at providing this environment. But it didn't prepare us to sit these external exams. The apprenticeship is a NZQA qualification, and the exams are run by the PGDB. Therefore there is a slight disconnect between the two, including preparing you to sit the exams.
3. You hear words like net positive suction pressure and your eyes glaze over.
We always found it hard to remember and understand all of the different tests, codes, standards and regulations required across so many different aspects of the trade. You may be worried that you won't understand it in time.
4. You're feeling excited and a bit nervous.
You're nervous as hell that you'll fail this exam. But excited about the opportunities that will be available to you once you pass this exam.
5. Losing your motivation.
You know you're a good tradie and good enough to be a certifying gasfitter, but this might not be the first or second time you've sat this exam and you have doubts creeping. "Will i ever pass this exam" or "maybe I'm actually not good enough to do this"
If you're feeling ANY of these, you are in the right place.
We went from high school dropouts feeling the same way you do to...
Achieving some pretty awesome accomplishments and holding some pretty prestigious positions within the industry, including:

1. Becoming Certifying Plumbers, Gasfitters, and Drainlayers
2. Graduating from the Bachelor of Construction (CE) Degree as a Senior Scholar (top of the class)
3. Running the largest Hydraulic Engineering (Plumbing, Drainage, and Gasfitting) team in NZ (at Beca)
4. Starting and running successful Plumbing, Gasfitting, and Drainlaying companies
5. Becoming qualified Quantity Surveyors, tendering and running some of the biggest projects in the region
6. Being the Deputy Chair of the Plumbers, Gasfitters, and Drainlayers Board (PGDB)
7. Being Programme Director for the Plumbing, Gasfitting, and Drainlaying Apprenticeship Courses at Unitec Institute of Technology and Manakau Institute of Technology

8. Designing the most complex buildings in NZ, Aus, and South East Asia

9. Acting as Industry Advisers to the Plumbers, Gasfitters, and Drainlayers Board
We don't say all of this to brag about our accomplishments. We say all of this to let you know you are in safe hands. We are all working as Hydraulic Engineers at present and live, breathe, and eat the theoretical knowledge you need to pass this exam. Remember, the purpose of the Certifying Exams are to assess your ability to "Design, Specify, and Install Systems". That is what we do on a daily basis.
3 Common Mistakes Most People Make Preparing for These Exams
1. Not giving it enough time
The average successful candidate puts in 200 hours of study to prepare for the exam.
2. Not completing a refresher course
Refresher courses are the best way to get all of the information you need in an easy to access manner. They prevent you from having to scour the depths of books and the internet trying to find pieces of information only to find that they were useless to you.
3. Not having the proper guidance
You haven't sat an exam in years and now your sitting one. But who is helping you prepare for the exam? Not only to study for it but also having a strategy , I mean what to actually do IN the exam.
Please take a second to imagine a world where you are...
1. Building the foundation of your future
Once you have your certifying license you never have to look back and you can start focusing on building the future life you want. Getting your certifying license makes you an incredibly valuable asset to the industry.
2. Learning the information you need from industry experts who influence the future of our trade
We hold some pretty prestigious positions within the industry and actually practice what we preach. We use the information we provide to you in this course on a daily basis as we design buildings, specify products, and provide advise to the PGDB.
It's now your turn to take our knowledge, and use it to pass your exam.
"
Trade Lab really broke the information down into easy to understand bite sized pieces
I was nervous about not knowing what to expect in the exams. Nik and the team really presented all the information I needed in a simple manner. The information is set out logically and broken down into a step by step process. I just stuck to the study schedule they created and felt well prepared walking into the exam.
- Brayden Aspden, Plumbing and Design Ltd
Introducing...
Refresher Course - PGDB Certifying Gasfitting Exam
---
A Structured Course to Prepare You to Pass Your Certifying Gasfitting Exam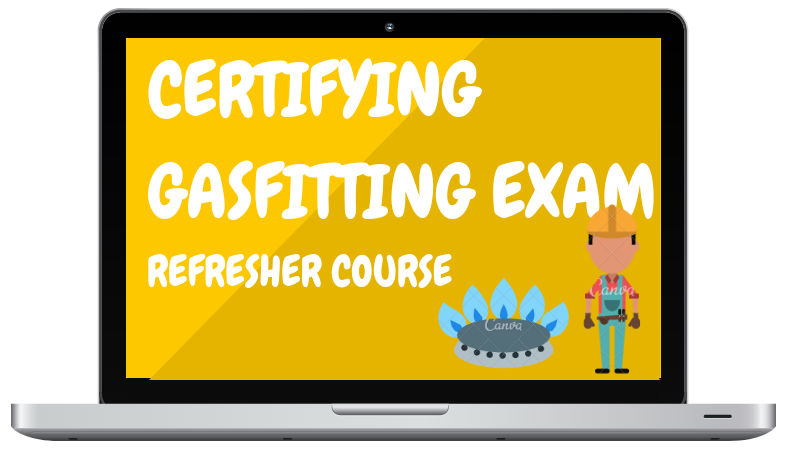 The ultimate guide to prepare you for your upcoming exam, on demand, where ever you are, and whenever you want.
Lets take a look at what you will learn in each of the 7 modules...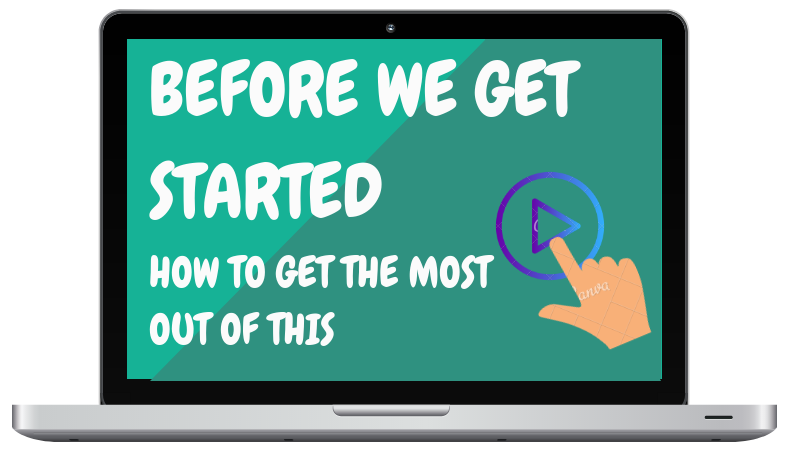 Module 1 - Before We Get Started

---
Before we kick into the theory we will take you through an overview of things such as how to use the website, how to study and sit exams, and how to navigate codes and standards.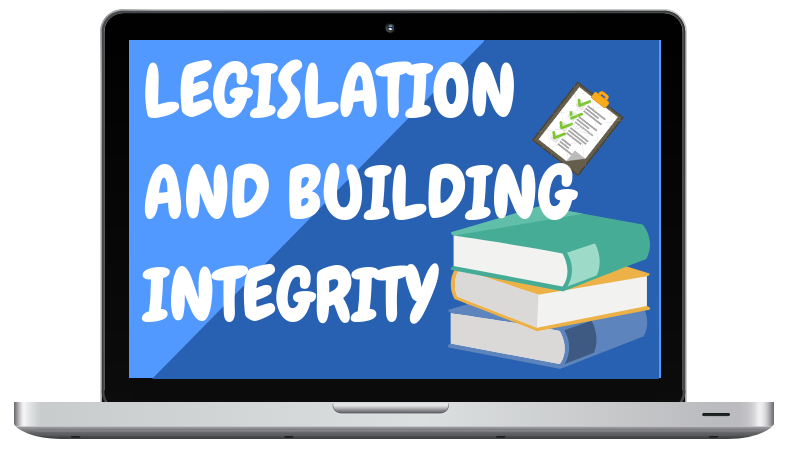 Module 2 - Legislation, Certifiers Responsibilities, and Building Integrity
---
We'll take you through the different legislation you need to know including the gas safety and measurement regulations and gas act.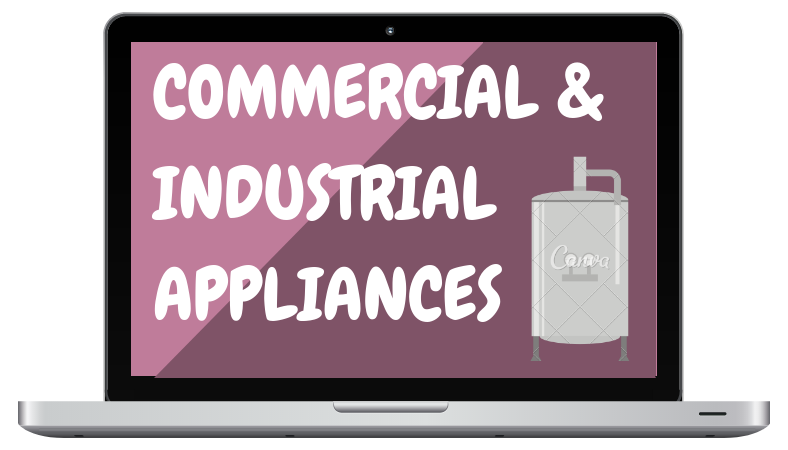 Module 3 - Commercial and Industrial Appliances

---
In this module we break down each component in a commercial and industrial appliance and look at what it does, how it works, why it exists, and how it fits into the bigger picture.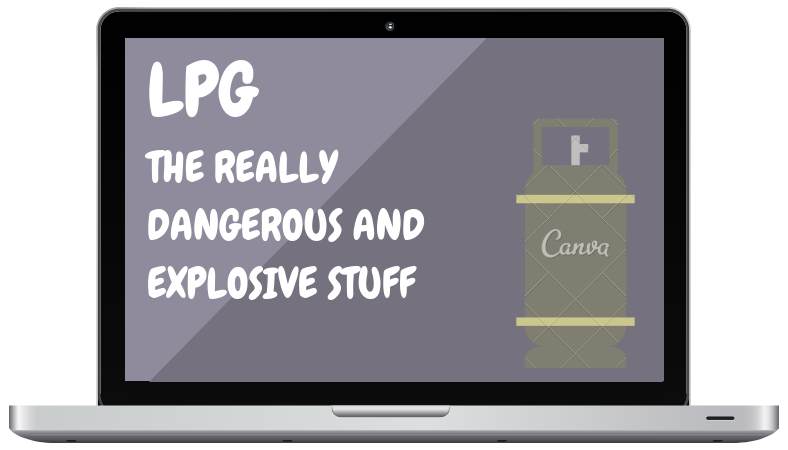 Module 4 - LPG
---
We'll take you through all things LPG from LPG properties, vaporizers, to the requirements surrounding boats and caravans.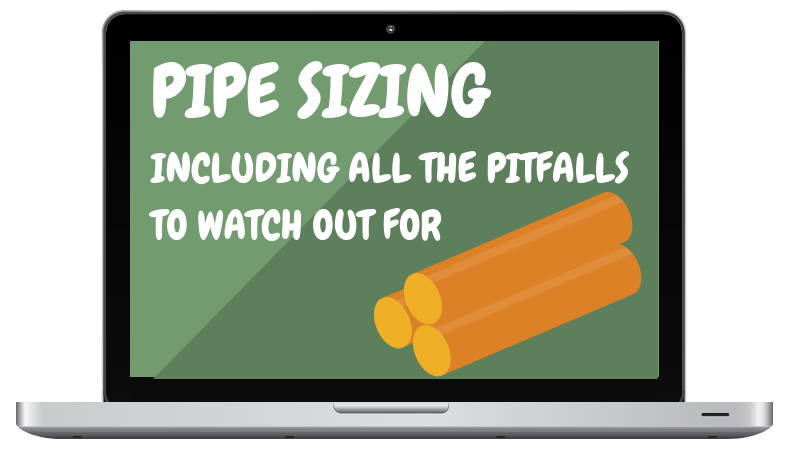 ---
We'll take you through the gas pipe sizing procedure from start to finish including looking at a few different ways to get to an outcome (hint: it's not just about mj/hr and allowable pressure drop).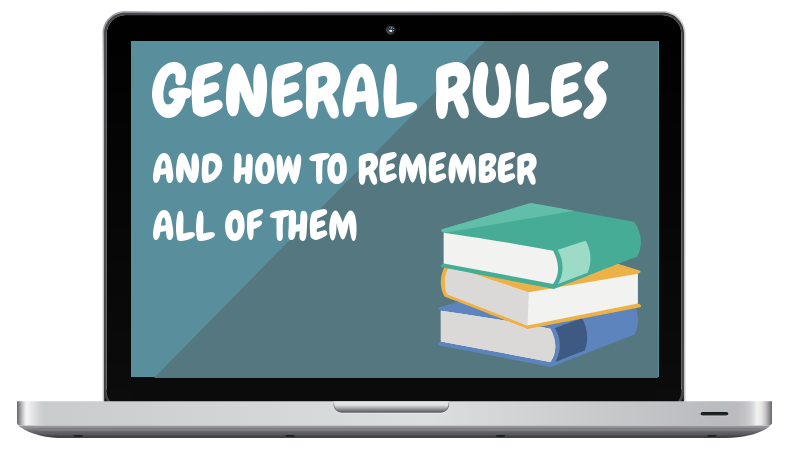 Module 6 - General Rules

---
We look at a bunch of different rules and how to remember them including Ventilation, Flues, Appliances, Pipework and more.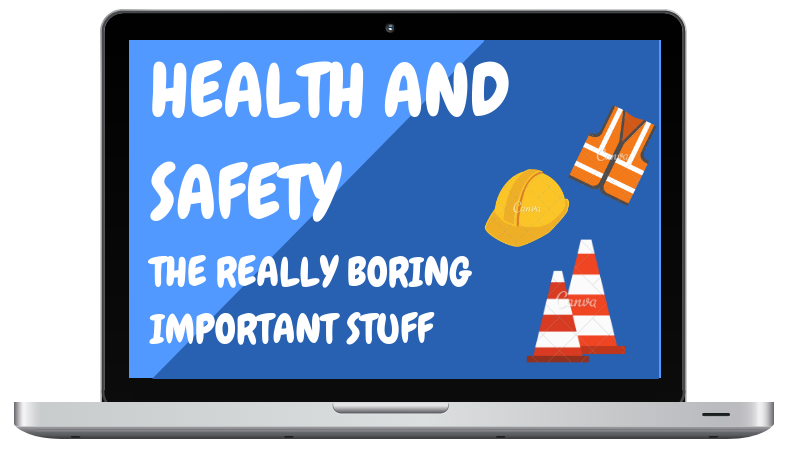 Module 7 - Health and Safety

---
In this module we look at the Health and Safety at Work Act, Worksafe NZ, Notifiable Works, as well as different hazards we face as Gasfitters and how to manage them.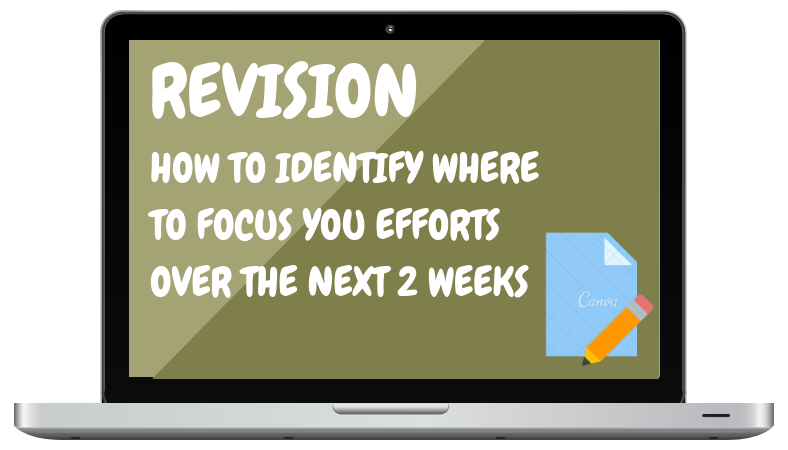 Module 8 - Revision

---
In this module we look back over the past weeks and break down how you can identify where you need to improve, how much effort to put into that improvement and how to move forward. We also look at what to do on the day, exam tips, and how to maximise your chances of success.
And much more!
You'll Also Get These Awesome Bonuses...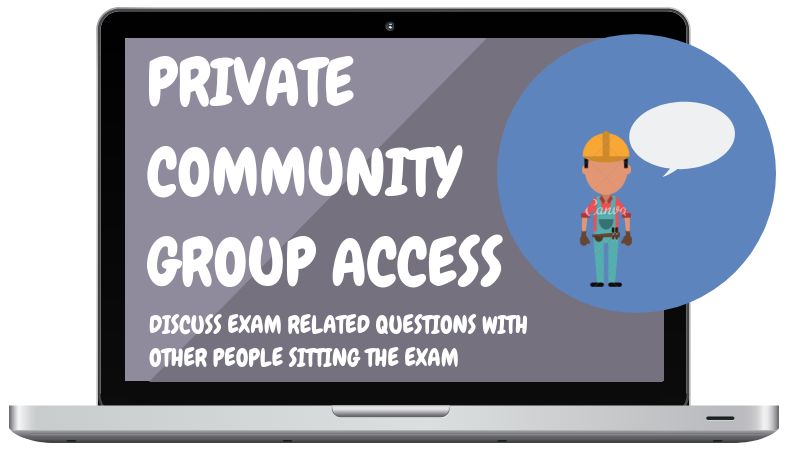 Bonus #1. Private Community Support

---
In this group you will be able to ask us questions about the course and the exam, get updates and additional content, etc.
You can also chat with other people sitting the exam to throw around ideas, get feedback on questions you may be struggling with, etc.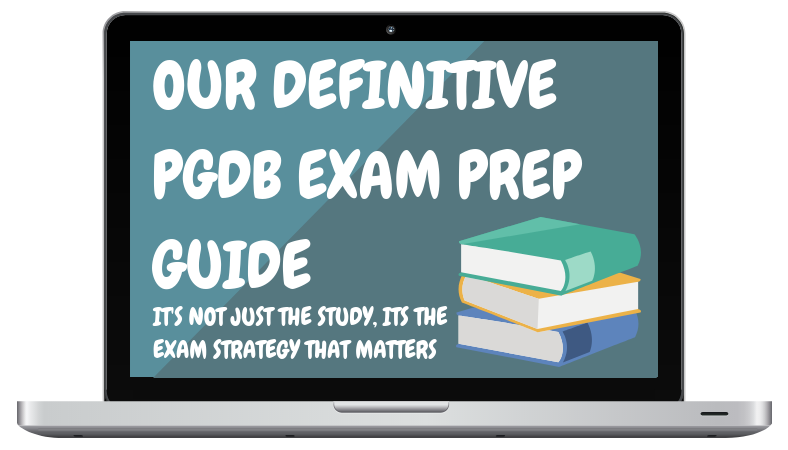 Bonus #2. Our Definitive PGDB Exam Study and Preparation Guide

---
We'll break down exactly how you should study and the strategy we have used to pass countless exams to make sure you sit the exam in the most time efficient manner. Remember - you can study hard and know everything, but if you execute the exam incorrectly all that hard work can go down the drain.
Lets take a peek inside the program...
"
If you have ever heard the phrase "you don't know what you don't know" then you'll understand why these courses are so useful walking into your exam
I was really nervous not knowing what to expect and working some big hours. I found the course really useful as saves you heaps of time by giving you the information you need in a simple format. It allowed me to focus on understanding the information, rather than having to spend days trying to find the information and organise it. The tests they have scattered through out the course are really useful to gauge how much you have taken on board.
- Jason Smart, Smarter Plumbing Ltd
Breaking it all Down...
This course is structured to be completed over 6 weeks, and will be available to you from the time you enroll to the next certifying exam (i.e. if you enroll in January - May you will have access until the June exams).
It is split into lectures and lessons and each lecture or lesson is independent from each other. So you do not need to complete the course in any particular order to gain the information you need to pass your exam.
At the end of each lecture and lesson we have prepared a test to help you gauge how much you know on each topic. These tests will change each time you sit them, and you can sit them as many times as you want to.
Now the amount of information we will cover can seem overwhelming, but trust us - we have broken it down into bite sized pieces and as long as you follow the schedule we have created you have plenty of time to work your way through it all and come back to the stuff you need to revise again.
Your Instructor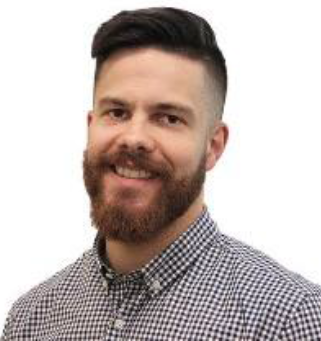 Hi there! I'm Nik McIntosh, owner and instructor here at Teach a Trade. I am a Certifying Plumber and Gasfitter and an Associate Director at Beca. I'm responsible for running the hydraulic engineering discipline across New Zealand and Austrailia. I've been in the industry since 2005 and in the hydraulic engineering field since 2010. During this time I have also completed a Bachelor of Construction, graduating as a Senior Scholar in 2016. I'm a firm believer that you, and I, as participants in this industry, have the ability to impact its future for the better. And that collectively we can achieve this through collaboration, education, open conversation, and removing the barriers preventing people from getting the best information. I am incredibly passionate about this industry and its impact on the community around us.

Who is this refresher for?
Everyone who is sitting the PGDB Certifying Gasfitting Exam
Who is this refresher NOT for?
People sitting the PGDB Licensed Gasfitting Exam
Frequently Asked Questions
When does the course start and finish?
The course starts when you purchase it and ends the date of the next exam (i.e. if you purchase it January - May you have access until the June exams). It is a completely self-paced online course and you can come back to any lecture as many times as you want at any time during your studies.
What if I am unhappy with the course?
We would never want you to be unhappy! If you are unsatisfied with your purchase, contact us in the first 14 days and we will give you a full refund.
Can I find this information for free online?
Not really. The information on this course is scattered all through different books, publications, standards, legislation, etc. We have trawled for weeks through the depths of books to curate the best information for you.
What format is the content delivered in?
Majority of it is through video. You will have video instruction and step-by-step walkthroughs of every major topic. This is by far the best way to learn the material we provide. There will be aspects of it that are text-based, and also quizzes at the end of every lecture, week, and the end of the course.
Is my credit card secure?
Credit card security is extremely important to us. That's why we've partnered with Stripe to handle the billing and provide a secure socket layer, 128-bit encryption. Frankly, your credit card data is safer making an online purchase through our secure site than it is using it to pay for gas or buy food at a restaurant. So feel comfortable knowing your transaction is 100% completely protected from fraud.